Powder Welding System - PTA
PTA System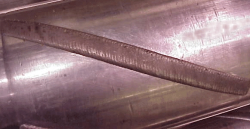 The system utilizes computer technology and allows the operator to control the welding process. The operator can define control of the integrated manipulators and positioners.
System Features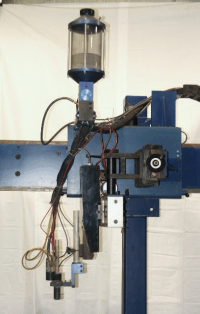 Integrated oscillation and AVC voltage control
Control of motion and welding parameters
Overrides of wel amperage, powder flow rates, oscillation width and weld volts
Stepper motor driven cross slides for oscillation and torch position control
System programming feature allows the user to program up to 20 steps of welding sequences, thus maximizing the appearance and performance of the final product.